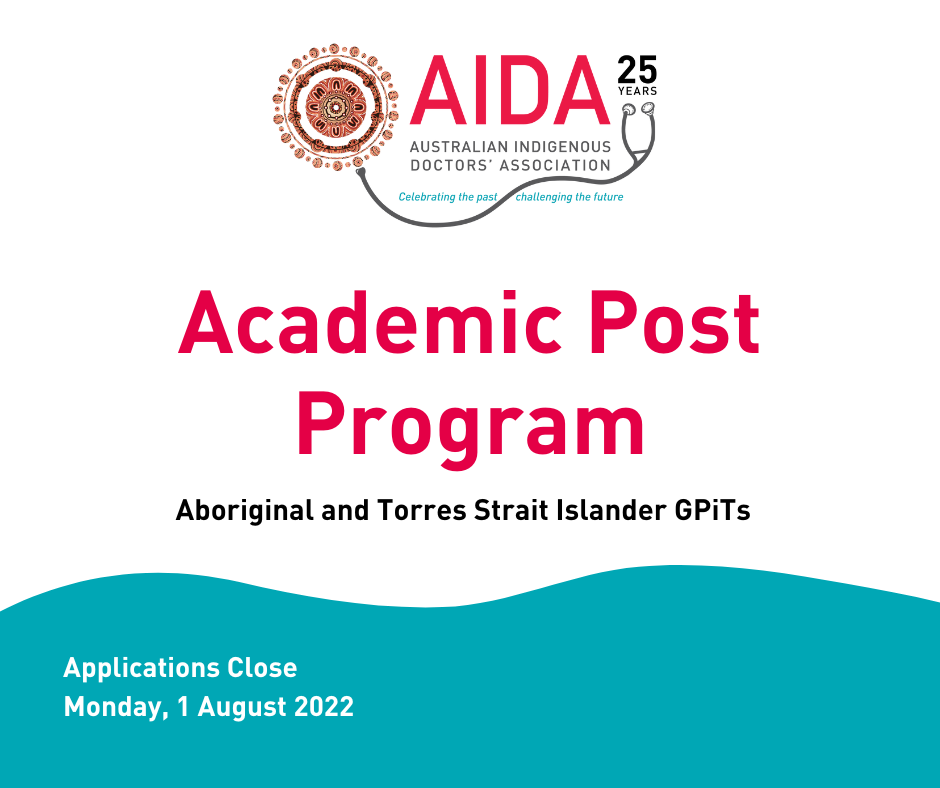 Are you interested in undertaking an Academic Post as part of your training?

An academic post is an AGPT training term in which you will learn academic skills through individualised learning plans with mentoring and support from training providers, universities and the Royal Australian College of General Practitioners (RACGP). This includes two specialised posts, the AIDA post offered to an Aboriginal or Torres Strait Islander general practice registrar, and the AJGP post , incorporates a standard Academic Post with additional editing work.

The Australian Indigenous Doctors' Association (AIDA) academic post is an identified training term open to Aboriginal and Torres Strait Islander GPiTs to do teaching and research that aims to improve the health and life outcomes of Aboriginal and Torres Strait Islander peoples.

The 2023 RACGP Academic Post application period opens from 2 May 2022 to 1 August 2022.