Start Date
Monday 02 December 2024
End Date
Friday 06 December 2024
Location
Adelaide Convention Centre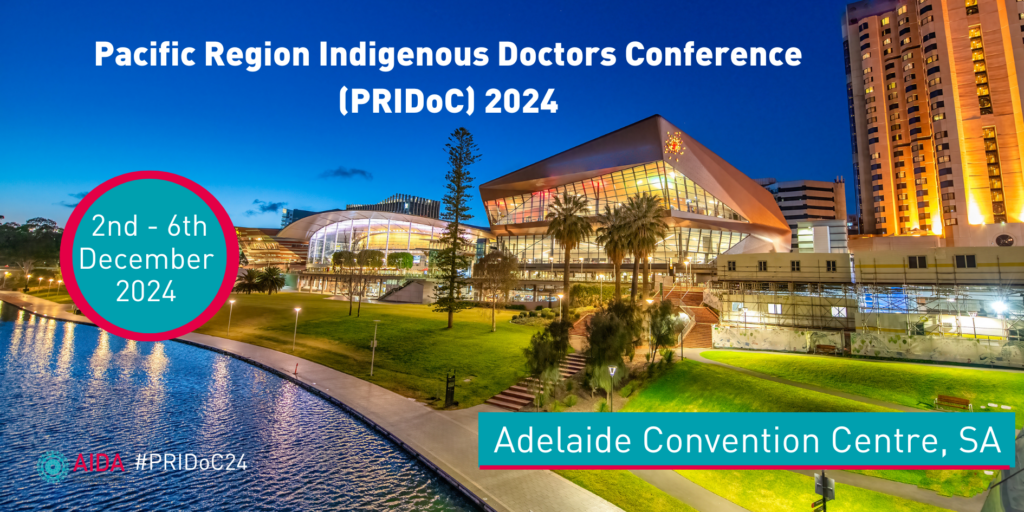 We are excited to confirm that the 12th Biennial Pacific Region Indigenous Doctors Congress (PRIDoC) is coming to Australia next year.
The conference will be held from 2nd to 6th December 2024 in Adelaide, SA – the unceded, traditional Country of the Kaurna people.
Event Theme
Ngadluku Warra, Ngadluku Tapa Purruna, Ngadluku Purruna
Our Language, Our Culture, Our Health.
PRIDoC is an Indigenous-led space for Indigenous doctors, medical students, health researchers, health professionals and allies.
We gather around shared issues of concern related to the health and wellness of the many Indigenous communities and nations throughout the Pacific Region.
Save the date! We hope to see you there.