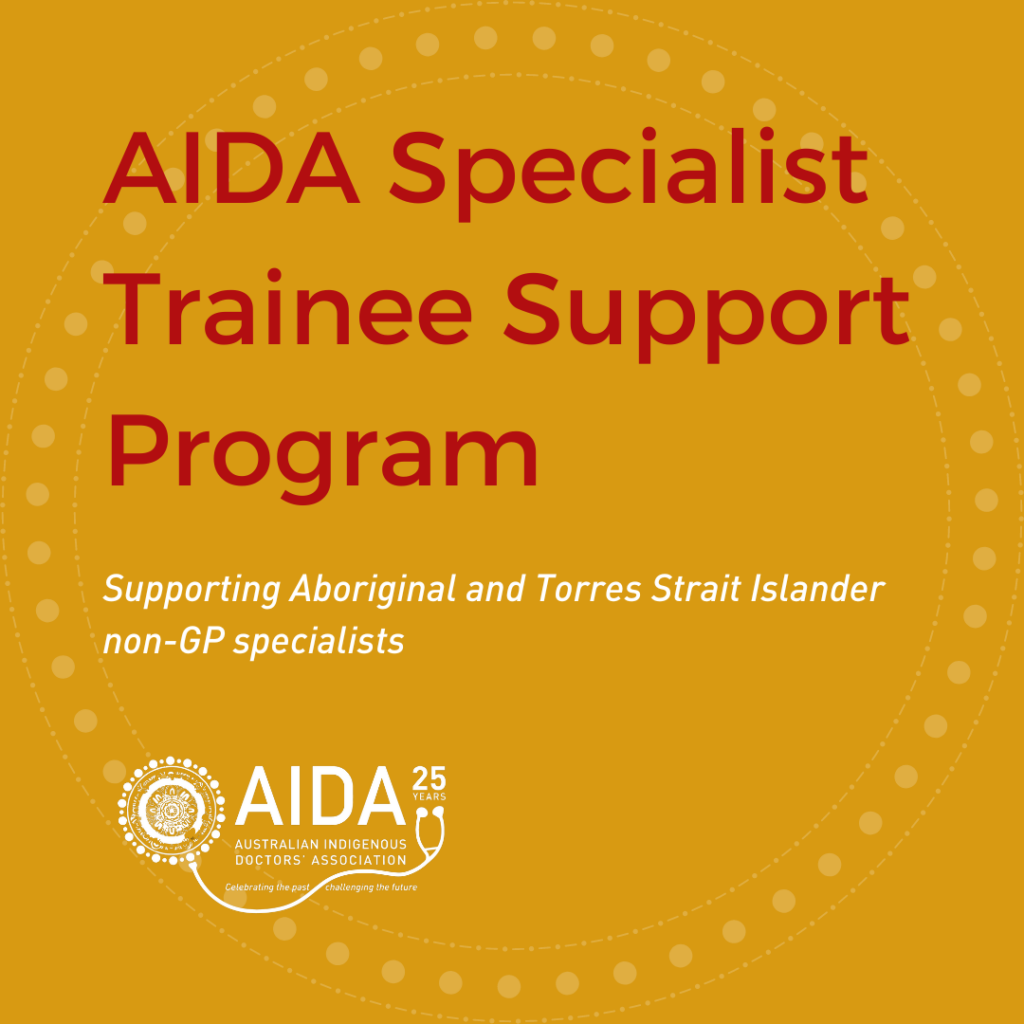 The overarching aim of AIDA's STSP is to grow the number of Aboriginal and Torres Strait Islander non-GP medical specialists.
Recent data shows that only 0.2% of all medical specialists identify as Aboriginal and Torres Strait Islander peoples. Data provided by non-GP specialist colleges in 2021 showed that there only 50 Aboriginal and Torres Strait Islander Fellows of non-GP specialty colleges and 99 doctors in training.
AIDA's STSP Team is working with colleges and Trainees, developing resources and other initiatives to build and improve recruitment and retention strategies.
Our College Partners:
Australasian College of Dermatologists
Australasian College of Sport and Exercise Physicians
Australian College of Emergency Medicine
Australian and New Zealand College of Anaesthetists
Royal Australian and New Zealand College of Ophthalmologists
Royal Australian and New Zealand College of Obstetricians and Gynaecologists
Royal Australian and New Zealand College of Psychiatrists
Royal Australasian College of Physicians
Royal Australasian College of Medical Administrators
College of Intensive Care Medicine of Australia and New Zealand
Royal Australasian College of Surgeons
Royal Australian and New Zealand College of Radiologists
Events
Trainee Workshop at the AIDA Conference 2023
AIDA is delighted to invite all Aboriginal and Torres Strait Islander non-GP specialists in training to attend a residential face to face workshop at our November conference in nipaluna / Hobart.
The 1.5 day trainee workshop is fully funded. Funding will cover a rich program of education. Travel, accommodation, meals from Gala dinner at conference on Saturday 18th November to lunch Monday 20 November is included in the funding.
The workshop will provide you with culturally safe opportunity to connect with your peers and engage in education and professional development to support your success on your training journey.
All Aboriginal and Torres Strait Islander doctors in training (non-GP) are welcome including AIDA members and non-members.
We welcome your family to join us and participate in cultural activities and meals. As our funding is limited to trainees, a subsidy may apply for guests' meals and any accommodation upgrades. Costs will be confirmed soon as plans are finalised. If costs are a barrier to your attendance, please let us know as we will work on a solution with you!
Register: https://www.eventbrite.com.au/e/472341083897 for any questions please contact bianca.field@aida.org.au
Monthly Trainee Catch-Ups
Have you joined AIDA's monthly Non-GP specialist trainee and Non-GP Specialist potential trainee virtual catch ups?

On the last Thursday of every month, we welcome Aboriginal and Torres Strait Islander Non-GP Specialist trainees and Non-GP Specialist potential trainees to join in for a virtual yarn.

Whether you want to network, celebrate, ask for support or just have a chat – drop in and say hello!


Email bianca.field@aida.org.au with any questions and for the meeting information.
Communiques
10 August 2023
2 May 2023
27 September 2022
9 December 2022
7 February 2023
Newsletters
FAQs
Culturally Safe Clinical Supervision
Meet the Team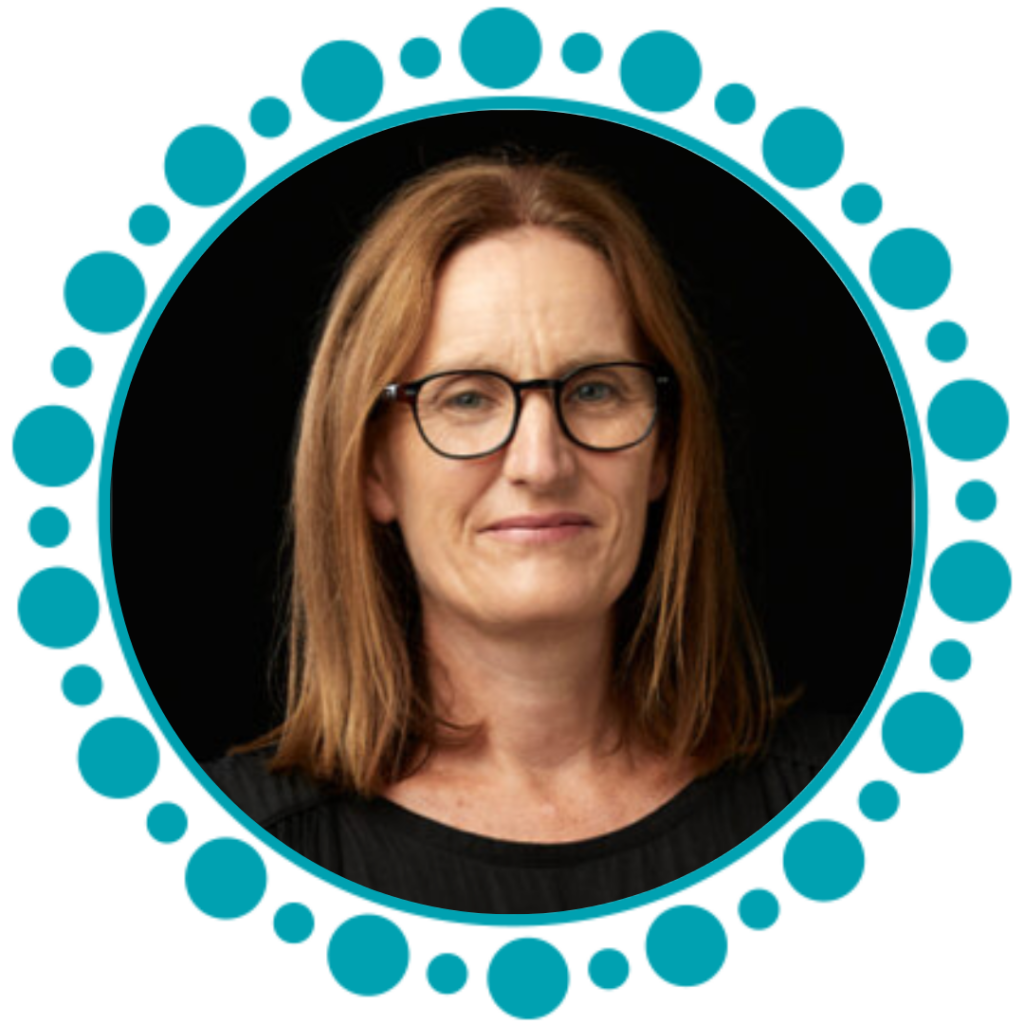 Dr Anita Watts
Anita is a GP living and working on Awabakal country in Newcastle. Anita is a proud Wiradjuri woman whose family come from Murrumbidgee country in the Riverina region of NSW.
Anita is a current board member of the Hunter New England Central Coast Primary Health Network. She is also the current NSW and ACT representative of the Aboriginal and Torres Strait Islander Health Council of the Royal Australian College of General Practitioners and was a past board member of the Australian Indigenous Doctors Association.
From 2005 to 2019 Anita was a Senior lecturer at the University of Newcastle, teaching Aboriginal and Torres Strait Islander Health and providing academic and cultural support to Aboriginal and Torres Strait Islander medical students. Anita has experience in cultural capacity education working with Aboriginal owned organisations and has worked in the Aboriginal Community Controlled Sector.
She is passionate about health equity and growing the Aboriginal and Torres Strait Islander health workforce.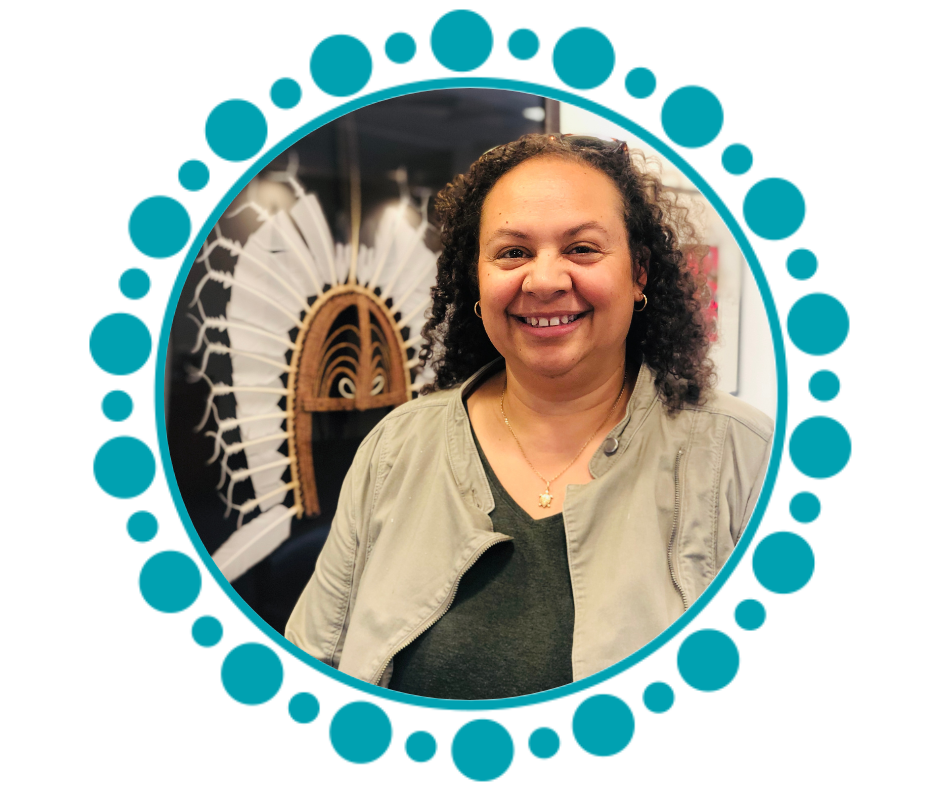 Dr Karen Nicholls
Is constantly working with members and colleges with the goal to increase the number of First Nations non-GP Fellows.
Her role involves advocacy and individualised support.
As well as addressing barriers to culturally safe training, recruitment and retention within the training programs.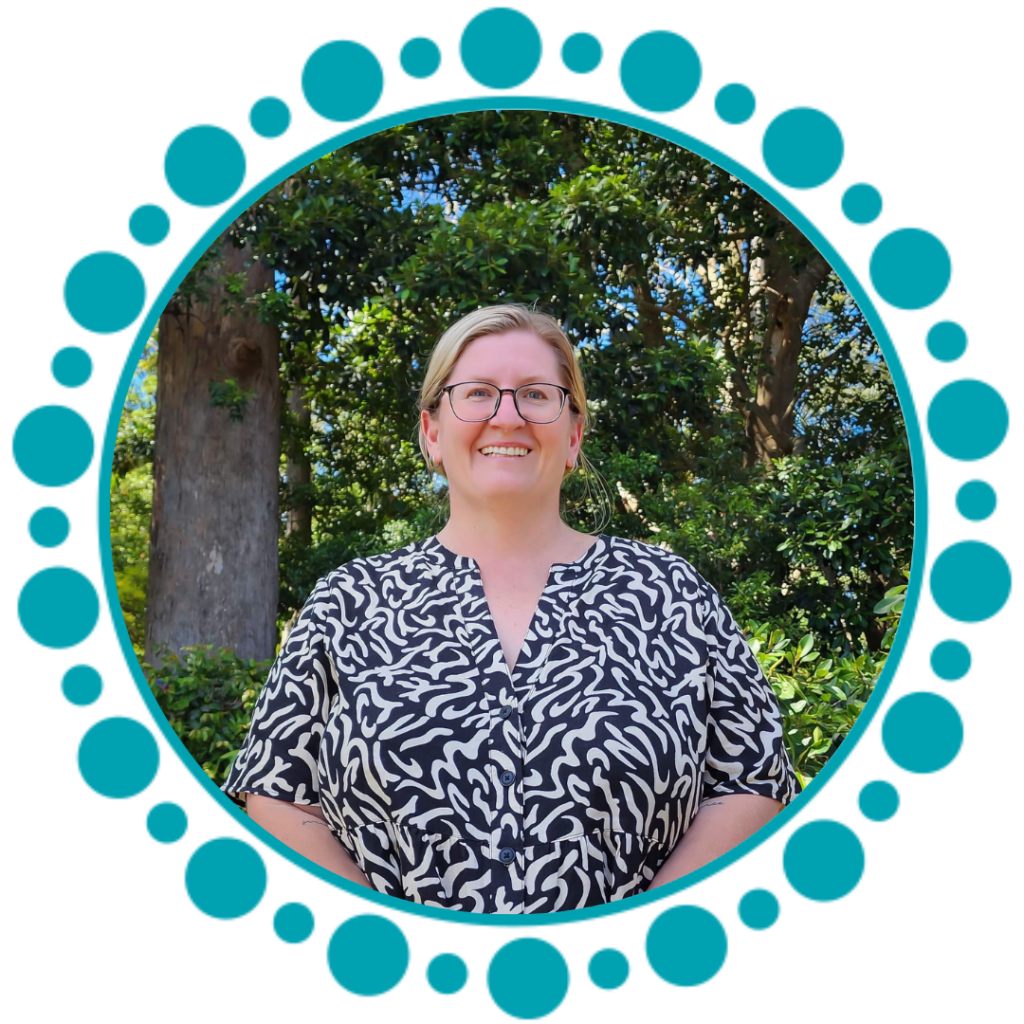 Mrs Bianca Field
Yaama, I am Bianca Field a proud Kamilaroi woman. I came to AIDA in September 2021 with over 10-years' experience in Medical Administration within NSW Health – In 2019 I won the AMA Doctor in training JMO Manager of the year award and in 2020, the Doctor in Training JMO Unit of the year award – Individual.
I have a strong passion for welfare and wellbeing of doctors. I have a background in performance coaching and psychotherapy. As a proud Aboriginal woman, I am pleased to offer 1 on 1 culturally safe coaching complementing what colleges offer.
I have had the privilege over the last 11 years to accompany doctors on their training journey across all subspecialties. My individual tailored approach through an Indigenous lens has led to great success for our trainees to successfully gain entry onto their chosen training pathway, often after previous failure.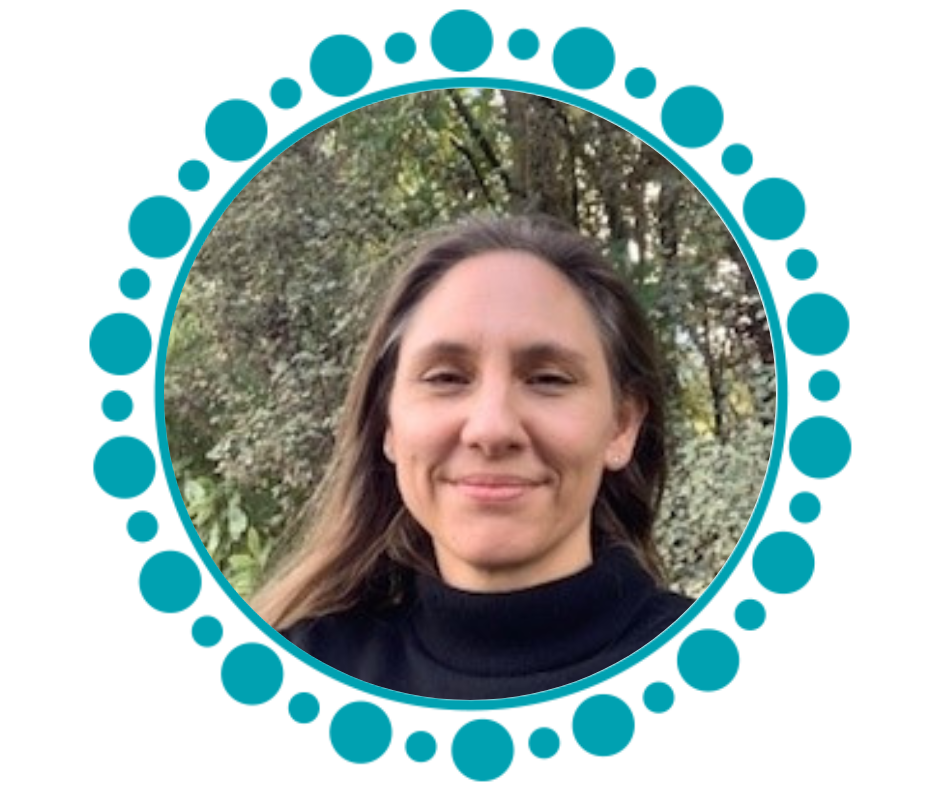 Stephanie May
Steph lives on Wurundjeri Country and is a non-Aboriginal person of English heritage.
Steph is passionate about supporting First Nation visionaries and leaders and in her role as the Specialist Trainee Program Support Coordinator, brings project management, policy development and community engagement skills.
For the last 10 years Steph has worked in the Aboriginal health and medical workforce space including roles with IGPRN, Eastern Health and the Victorian Aboriginal Community Controlled Health Organisation leading GP workforce development.
Prior to this Steph worked in a range of positions in State, local and Federal government. Consistent throughout her career has been commitment to growing as an effective ally to Aboriginal and Torres Strait Islander peoples.