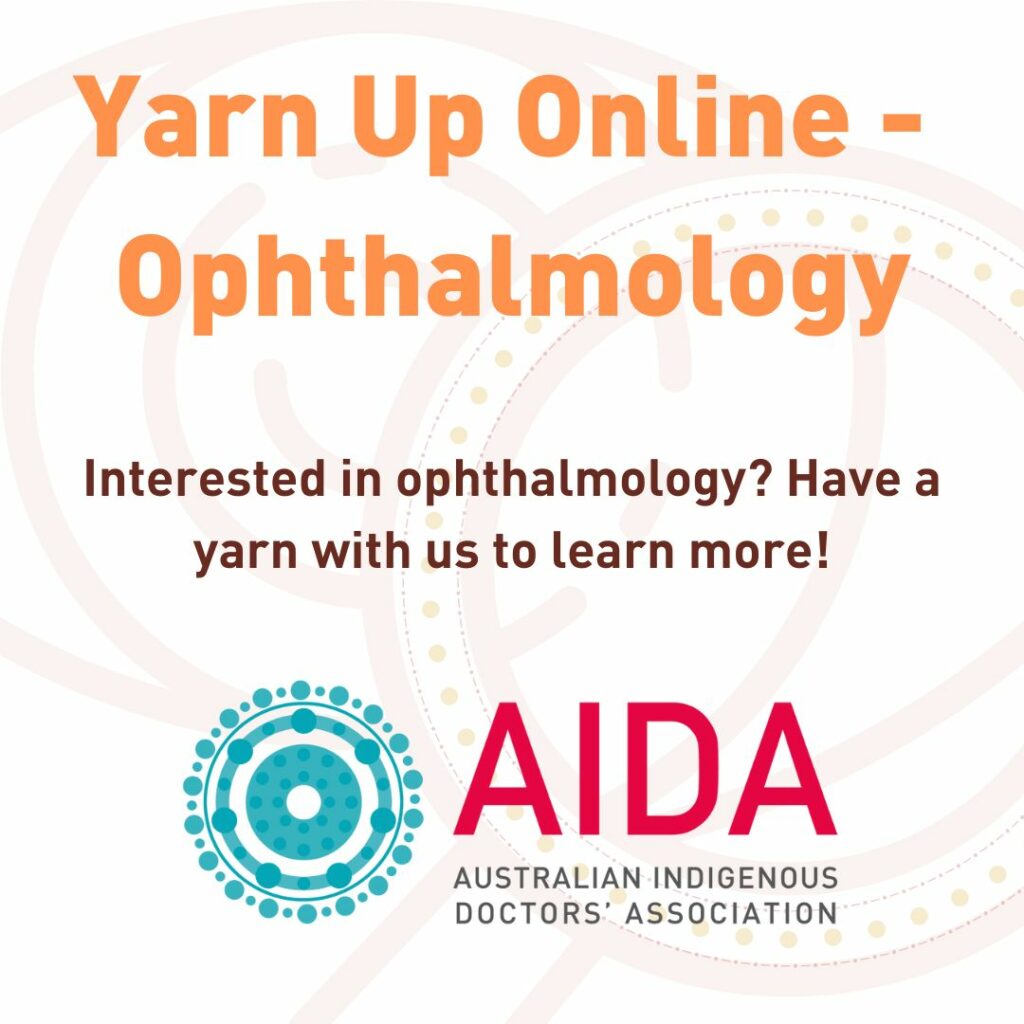 This online space is the first in AIDA's series of online Yarn Ups in 2023.
If you are interested in ophthalmology, then this is for you! This is a culturally safe, open, and informative space to have a yarn about all things Ophthalmology. Hear from ophthalmologists, trainees, and RANZCO and have all your burning questions answered!
This event is open to Aboriginal and Torres Strait Islander medical students or doctors only.