Loyola Wills' journey into Medicine has not been a straight-forward one. She first completed an Arts degree, followed by a successful career in local government, but she was not fully satisfied with a desk job. The dream to become a Doctor never quite went away.
Loyola has ties to Mabuiag and Badu Islands, and she gained entry to study medicine as a postgraduate via the Indigenous Entry program at Flinders University.
She has defied the odds by completing her studies, despite having decided to grow her family during her studies.
Now a final year student, Loyola tutors other students through the Indigenous Tutorial Assistance Scheme (ITAS) at various Universities.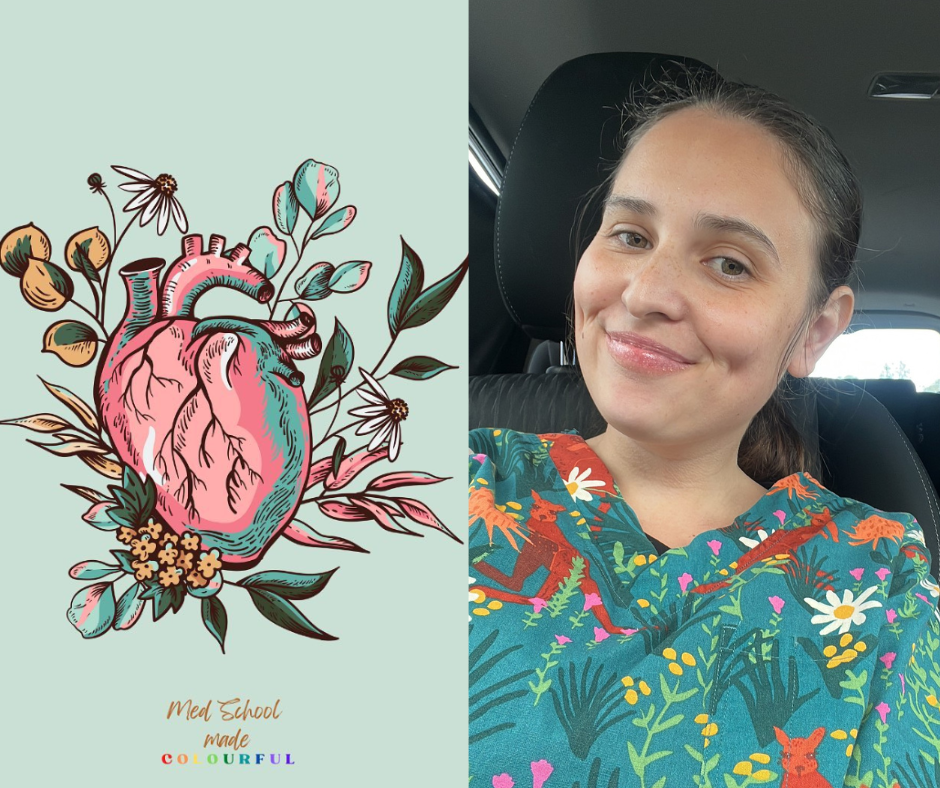 Loyola is passionate about supporting other Indigenous students, which led her to reach out to the Australian Indigenous Doctors' Association (AIDA) to share her summaries with AIDA student members for free in a bid to continue the cycle of Indigenous medical students helping one another.
"I wanted to make these resources so students have everything they need. Aboriginal and Torres Strait Islander Students have a lot of obligations and we don't have seven days a week to be studying," said Loyola.
"I don't think making our lives all about medicine is very helpful for our circumstances, our spirit and our connection to culture so it means a lot to me to help people."
The self-described 'visual learner' compares the study notes to a 'succinct cheat-sheet that frees up peoples time to help life be balanced'.
"There are a lot of sociological barriers for us [Indigenous people] in the first place and there are a lot of barriers to stay in medicine, financially, commitment to family and mob, that may interrupt commitments to medicine. I think it's really important for mob to be able to have that balance," said Loyola.
"If we are driven into the ground, it's very difficult to want to stay in medicine and we know we need more First Nations doctors."
Aboriginal and/or Torres Strait Islander medical students, please email hello@medschoolmadecolourful.com.au with proof of your AIDA membership to access the free study resources.
See more information on the summaries @medschoolmadecolourful