SOCIAL MEDIA CAMPAIGN
With restrictions easing across Australia, it is extremely important for Aboriginal and Torres Strait Islander People to be vaccinated against COVID-19. The Delta strain of the virus is extremely contagious, and the best way to protect mob is by getting the jab.
AIDA has teamed up with IndigenousX to produce a range of informative digital assets to promote the importance of getting vaccinated, and accurate information relating to the vaccines.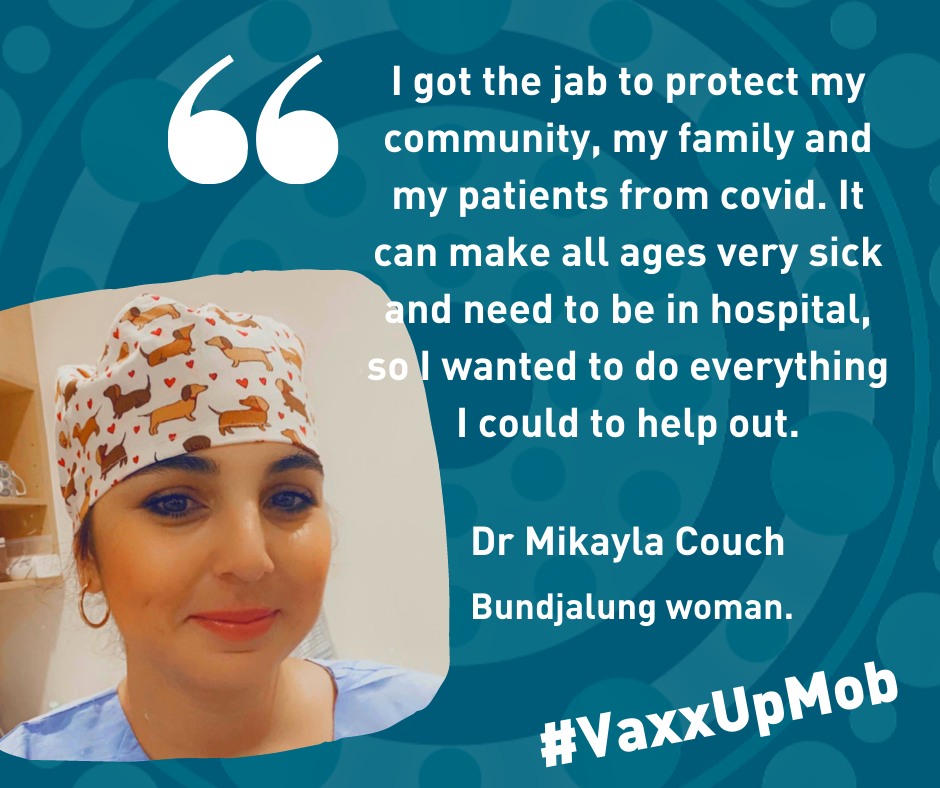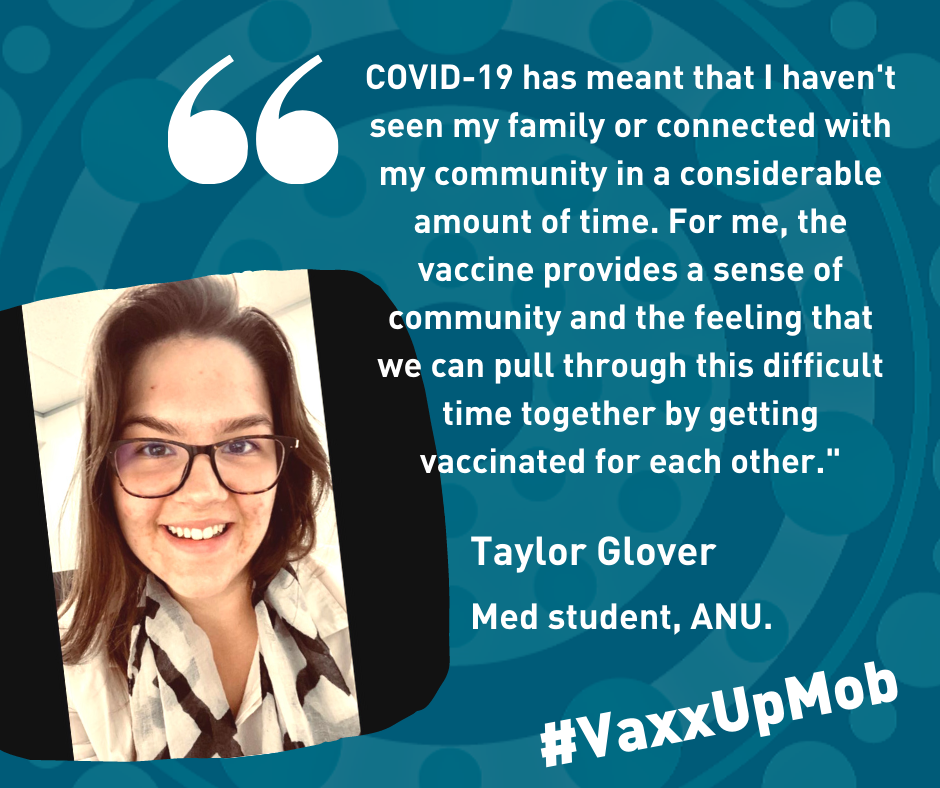 Hear from Kamilaroi man Matty shields a Registered Nurse and Midwife at the Aboriginal Medical Service in Redfern.
We have seen how the virus has affected our communities. We have to make sure that before restrictions are eased, we have as many people vaccinated as possible.
"Protect ourselves and the mob, don't delay getting vaccinated today."
Hear from Associate Prof Jaquelyne Hughes, A doctor in the Northern Territory on the benefits of getting vaccinated and what the health effects of COVID-19 can be.
Hear from Kamilaroi woman Dr Emily Mason on the importance of getting vaccinated before restrictions ease. We must act fast to protect our communities.
"If you have concerns, go have a yarn with your doctor. They are here to help you."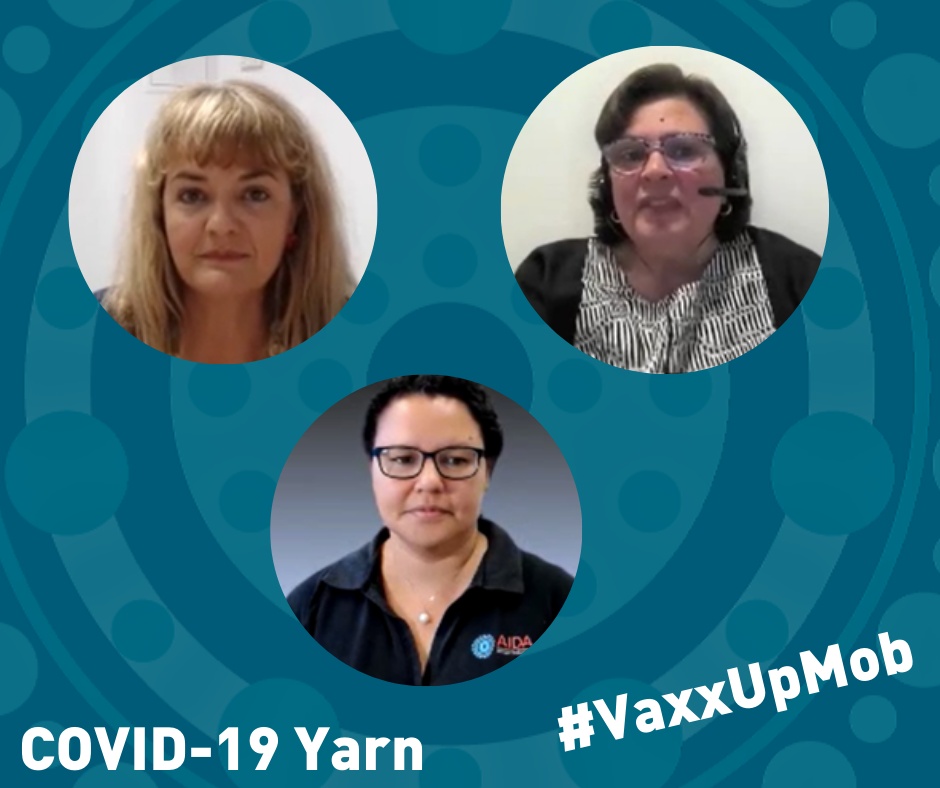 COVID19 yarn with Drs Simone Raye, Jacqui Hughes, and Catherine Engelke.
"The Vaccine is just a photo of the virus it cant make you sick, it cant make you communicate ,it cant make you rich and it cant influence you."