Date
Tuesday 08 March 2022
Location
The National Arboretum, Canberra
As part of our yearlong 25th Anniversary celebrations, we will be hosting an informative and entertaining International Women's Day Breakfast on Tuesday, 8 March 2022.
Join us as we reflect and celebrate 25 years of supporting our Aboriginal and Torres Strait Islander women through a robust panel discussion, hosted by ABC's Dan Bourchier.
The panel will feature Ms Rachelle Towart OAM, Dr Ngaree Blow, Associate Professor Lisa Whop, Aunty Pat Anderson AO and Rachel Stephen-Smith MLA.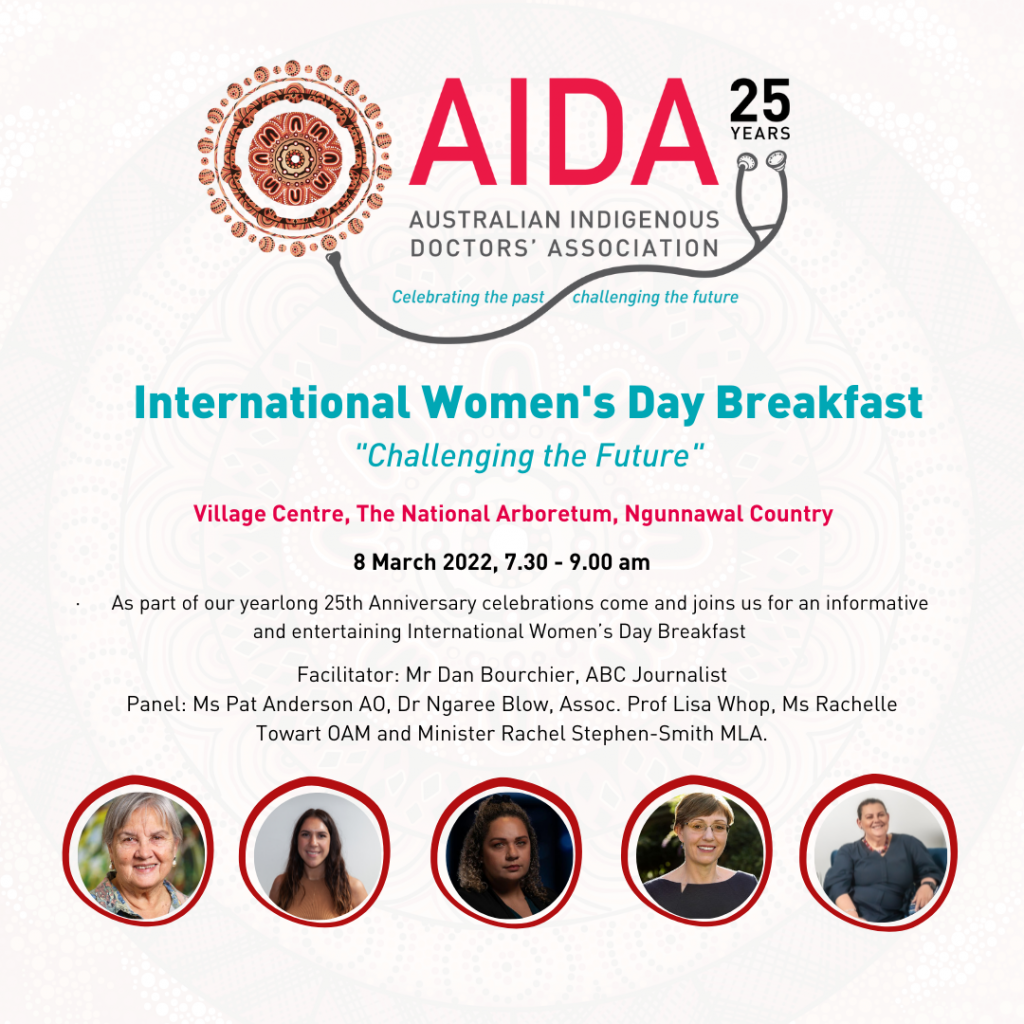 Be part of the conversation and explore how we can increase Aboriginal and Torres Strait Islander women in leadership, learnings from the pandemic, and how to influence government to raise the age of criminal responsibility.
Where:
Ngunnawal Country
The National Arboretum village centre, Canberra
When:
8 March 2022. 7.30 am – 9.00 am
Cost:
$50 plus GST
Spaces are limited so make sure to register soon.
COVID-19: You must be fully vaccinated to attend our event.
We are working to ensure a safe and successful event. This includes being responsive to changing health advice and proactive in our covid safe event planning to keep our mob safe.
Join us as we celebrate our 25th Anniversary!